Posted: September 16, 2015
Filed under: events, meetings, presentations
| Tags: content strategy, UX
Comments Off

on RUX September – The 3 Es of a Scalable Content Strategy
On September 24th, RichmondUX is excited to welcome Colleen Jones, author of Clout: The Art & Science of Influential Web Content, to Richmond! The venue is the Capital Ale House at Innsbrook, and will be a bit more social and casual in nature. Come ready to meet folks and network, before and after Colleen's presentation!
Abstract
Today, business is digital. That makes content critical. A new report from IBM finds CMOs now plan to spend more on content than on advertising (Marketing is a (Buyer) Journey, Not a Destination). Content also is the substance of the user experience for digital products and channels.
So, you might have enjoyed some success with implementing a content strategy for a single product, channel, or marketing campaign. Now, imagine repeating that success. How do you make your content strategy scale across products, brands, channels, markets and more?
It's a question that often brings up many, many, MANY more questions for midsize and enterprise organizations. This session will help you answer them with 3 useful principles to scale your content strategy.
Agenda
4:30-5:00 – Networking & Announcements
5:00-5:45 – Featured Speaker
5:45-6:00 – Q&A
6:00-6:30 – Socialize/Network/Exchange Social Media Profiles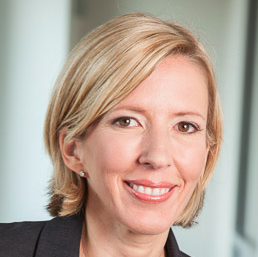 About Colleen
With nearly 20 years of experience, Colleen (@leenjones) has led strategic initiatives for Fortune 50 companies, government agencies, and boutique brands. She regularly consults with executives to improve their strategy and processes for content and has reached thousands more people through the cornerstone content book, Clout. Colleen also cofounded our content evaluation platform, ContentWRX and is the publisher of Content Science Review.
Over the course of her career, Colleen has held leadership roles at the Centers for Disease Control & Prevention (CDC) and Cingular Wireless (now AT&T). At Cingular Wireless, she won several executive awards for leading an interdisciplinary team to improve the customer experience across channels including web, IVR, mobile, and point-of-sale applications.
With an M.A. in technical communication from James Madison University, Colleen is an active member of American MENSA, American Marketing Association, International Association of Business Communicators, and the Association of Computing Machinery. She also founded Atlanta Content Strategy and is a past chair of the executive board for the Atlanta chapter of the Association for Computing Machinery SIG on computer-human interaction.
---